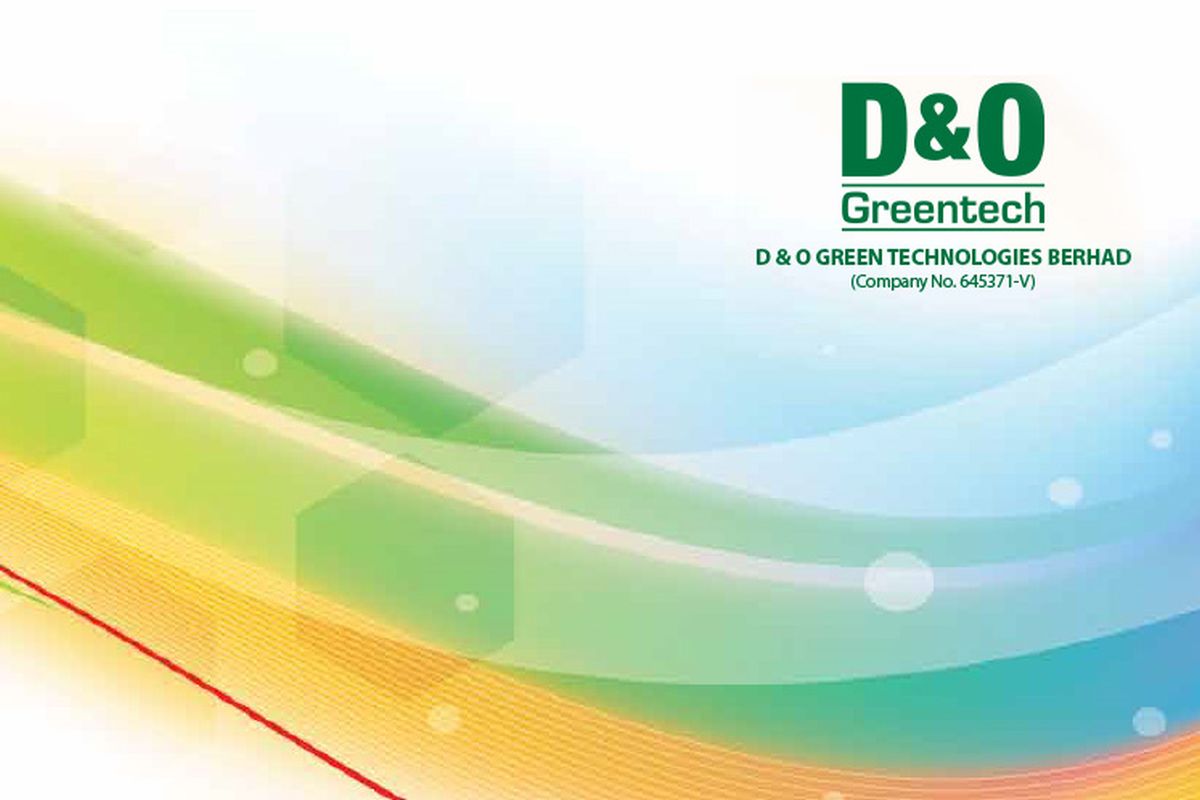 Quantum leap in D&O 2QFY31 profit thanks to improved gross margin
KUALA LUMPUR (Aug 25): D&O Green Technologies Bhd's net profit for the second quarter ended June 30, 2021 (2QFY21) climbed 39 times to RM 26.79 million yoy (yoy), from 686,000 RM previously.
The automotive LED maker, whose share price hit an all-time high of RM 5.48 earlier in the month, attributed the strong growth to improved gross margin resulting from increased sales volume and increased sales. 'higher capacity utilization, as well as better cost management and productivity gains.
"Barring unforeseen circumstances, management expects improved earnings in the second half of 2021," D&O said in its filing with Bursa Malaysia.
Earnings per share for the quarter under review rose to 2.04 sen from 0.06 a year ago.
Quarterly revenue climbed 134% to RM 208.65 million from RM 89.16 million, supported by growing demand for the group's automotive LEDs coupled with a weak base effect.
"Pre-tax profit increased more than 36-fold from RM 1 million to RM 37 million with a slower rate of increase (relative to the rate of growth of gross profit) in operating expenses and other net expenses; and lower finance costs, "the group said.
Compared quarter to quarter, net profit was almost stable, 1.07% higher from RM 26.5 million in the previous quarter, while quarterly revenue was 1.46 % greater than RM 205.65 million at 1TFY21.
"As customer backlog continues to grow sequentially, D&O's ability to supply in the current quarter has been constrained by more stringent movement control order measures from June 1, 2021" , did he declare.
For the six-month period ended June 30, D & O's net profit increased 11-fold to RM 53.29 million from RM 4.6 million. Six-month revenue doubled to RM 414.3 million from RM 207.35 million a year earlier.
Regarding the outlook, the group said that the order book of D&O customers continues to be healthy.
As all employees have been fully vaccinated, D&O believes this will help reduce the number of incidents related to Covid-19 spikes and minimize any further plant downtime in the future.
The D&O share price has climbed 129% since the start of the year. The stock closed at RM 5.22, giving the group a market cap of RM 6.2 billion.