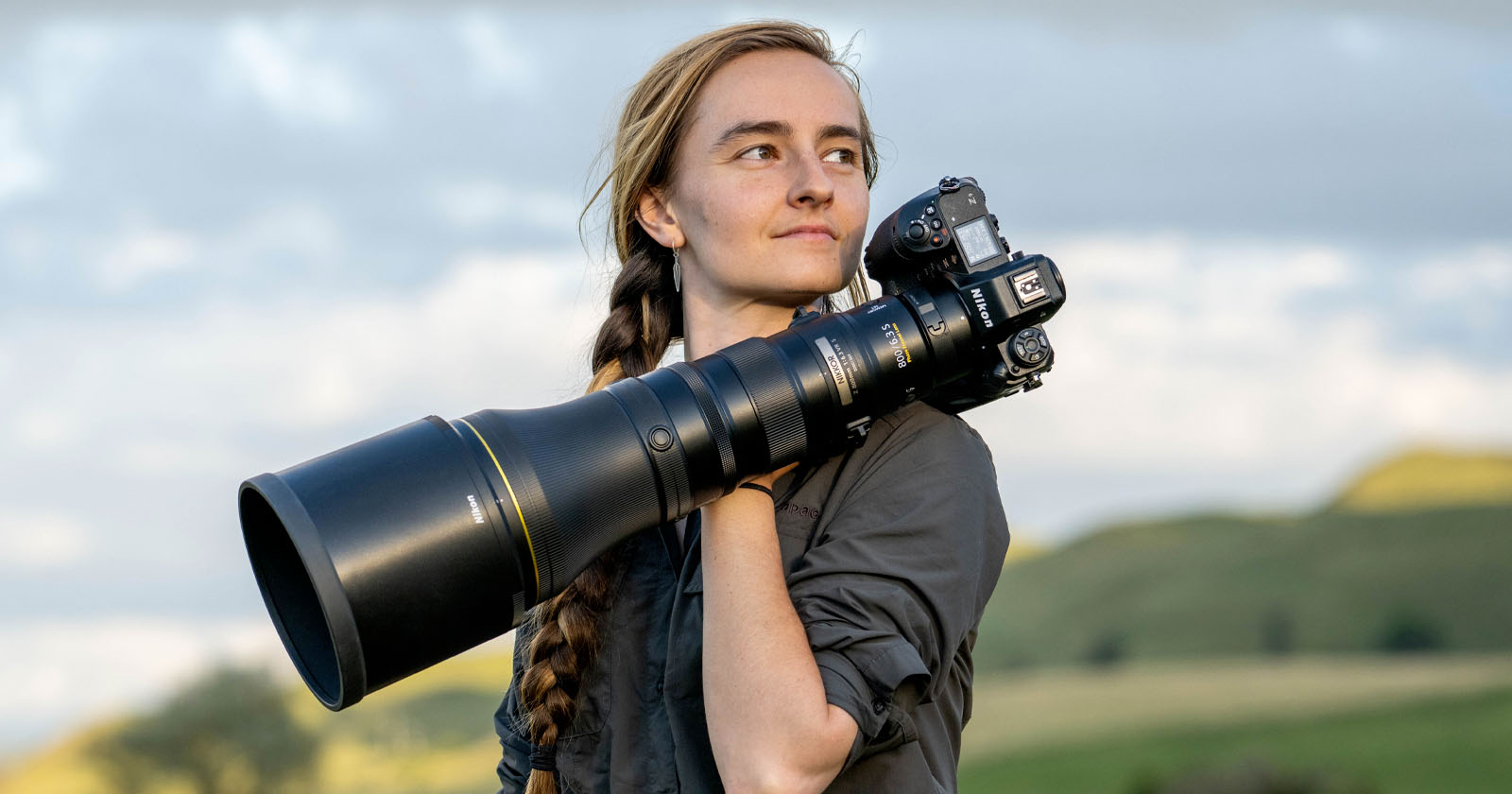 Nikon's profits are up, but its market share remains worrying
Nikon recently released its annual results which are a key metric in determining the manufacturer's performance both in terms of short-term finances and the execution of its medium-term strategy. The quick conclusion is that it makes more money, but the camera's market share is extremely low. What does this mean for the future?
Nikon has fallen on hard times both as a camera maker and more broadly as a company over the past decade. As I noted earlier this year, Nikon seems to be caught in a "perfect storm" and is trying to "do a Houdini" in order to extricate itself from the difficulties it now finds itself in.
After leading the industry to the first fully integrated, single-vendor DSLR in the form of the D1, it then went wrong in two ways.
First, its imaging division assumed that the DSLR was conquering and that mirrorless cameras would only suit the compact, lower-value market. At first glance, this seemed like a reasonable proposition when System 1 was released in 2011. Handheld interchangeable lens cameras (ILCs) were an interesting aside. Until Sony released the Alpha 7 and the balance of power tilted more and more towards the mirrorless camera. The timing was unfortunate, as Nikon's revenue peaked in 2013 at 1,010 billion yen ($8.78 billion), suggesting that the DSLR boom would continue. The years that followed clearly show that this was not the case.
Second, Nikon's situation has been exacerbated by an overreliance on its imaging division. In 2013, 75% of revenue came from it, and as camera sales imploded, Nikon's problems multiplied. The final objective was to make imaging profitable again and to diversify its activities so that it was not too dependent on a single sector; this is the strategy it has been pursuing since around 2015.
The Nikon year in brief
Nikon's game plan has been to scale down System 1, drastically reduce production of compact cameras, phase out production of DSLR cameras and lenses, and roll out its System Z. The key of success is capturing market share in the expanding mirrorless market, but that's something it's struggled to do. It didn't help that COVID-related production shutdowns impacted manufacturing, as well as parts shortages. And while consumers left during lockdown, there's now a surge in demand for premium models. So how has it been over the past year?
Perhaps crucially, it sees a post-COVID rebound with revenue reaching 540 billion yen, down from 450 billion yen last year, but slightly down from forecasts. Importantly, operating profit came in at 50 billion yen and is now back in the black after posting a loss of 56 billion yen last year. Nikon is to be commended for its austere cost-cutting policy to reclaim its position.
More importantly for the photography community, how is the Image division doing? Turnover reached 178 billion yen, compared to 150 billion yen last year, and represents 33% of activity, down slightly from last year. Profits have recovered (19 billion yen) and imaging seems to have lost its losses and is now contributing fully to the bottom line. The Precision Equipment division remains the largest group at Nikon (39%) and shows a healthy operating result.
In terms of specifics, Nikon has reduced shipments of its compact cameras from 260,000 last year to 190,000 this year. In 2016, Nikon shipped over three million units, which is a significant change and reflects the changing nature of the consumer market. In short, point-and-shoot cameras have become a niche and increasingly high-value product category.
For ILCs, Nikon reports shipping 700,000 units (out of a market of 5.12 million), or about 13% of the market. Significantly, this is a reduction compared to last year (vs. 840,000), even though revenues and profits are up. The most important aspect is the separation between DSLR and mirrorless models. Unfortunately, Nikon doesn't provide that level of detail, making it more difficult to determine the performance of its mirrorless strategy. We know from the BCN Awards that Nikon failed to crack the top three for mirrorless market sales in Japan, meaning it held less than 13% share, while its share of DSLR dropped to 34%.
Tellingly, Nikon reports that parts shortages are – at least in part – to blame for lower shipments, primarily affecting their DSLR lineup. This would explain the decrease noted by BCN Awards and does not bode well for shipments in the coming year. What does this mean for his mirrorless sends? We know the Z9 sells well in North America, but that's a small market segment where the Z9 is really the only full-fledged pro-body and – as I've noted before – reflects low monthly production of around 3,500 units.
In 2020, Nikon had an estimated 8% mirrorless market share, which is around 250,000 units and, on the face of it, that doesn't seem to have changed much. DSLRs have the lion's share of their ILC shipments and it's troubling that parts shortages are affecting their production. While Nikon is desperate to sell more mirrorless cameras, its DSLRs remain a major revenue stream. That said, it explicitly notes that mirrorless sales have increased in the pro/hobbyist segment, though it's hard to know exactly how that relates to overall sales volume. The increase in revenues and profits was successful thanks to a positive exchange rate and an increase in the average selling price (reflecting the sale of higher value models and price increases).
Nikon's coming year
Nikon's near-term goals are to increase revenue to 620 billion yen, which would finally allow it to return to pre-COVID levels. Imaging is expected to reach 210 billion yen due to mirrorless sales and currency effects. This limited revenue growth partly reflects ongoing supply chain issues for DSLR models, but given that ILC shipments have actually been descending revenue can only increase by shipping more expensive models and raising their prices. Nikon plans to maintain 700,000 ILC shipments, which is worrying as the mirrorless market is growing and will likely see a decline in market share.
Market share therefore remains Nikon's biggest problem and it needs to work hard to increase production of its mirrorless models. That said, DSLRs remain an important segment, and parts shortages are causing it to lose market share to Canon and Pentax. This is a rare opportunity for a major land grab and, with the right strategy, could give Pentax some breathing room. As the global economy really begins to recover, 2022 could see fortunes change for camera makers.
---
Picture credits: Header photo via Nikon