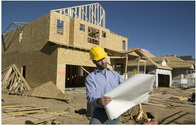 New home sales post second consecutive monthly increase – NMP
Sales of new single-family homes rose 1.5% in August from July, to a seasonally adjusted annual rate of 740,000, according to a monthly report released jointly by the Department of Commerce and the Department of Housing and Urban Development .
This was the second consecutive monthly increase in sales, after three months of decline from April to June. The annual rate for July was revised upwards to 729,000. Still, the rate for August remained 24.3% lower than the rate for August 2020, according to the report.
New home prices remained the same after the July price revision. Agencies initially reported the median July selling price at $ 390,500, but revised it up in today's report to $ 390,900; the preliminary median price remained the same for August. This price represents an increase of 20% compared to August of last year.
The cost of building homes has skyrocketed as builders face shortages of building materials and prices for those materials have risen during the COVID-19 pandemic. Builders also faced labor shortages, resulting in delays in completing projects.
New home sales increased in August compared with July in three of the country's four regions, including a 26.1% increase in the northeast; they fell 31.1% in the Midwest. Compared to a year earlier, however, sales fell dramatically in every region: down 46.9% in the Midwest, 37% in the Northeast, 23% in the South and 16%. , 3% in the West.
The seasonally adjusted estimate of new homes for sale at the end of August was 378,000, according to the report. This represents a 6.1 month supply at the current sell rate, up slightly from the 6.0 month supply in July.