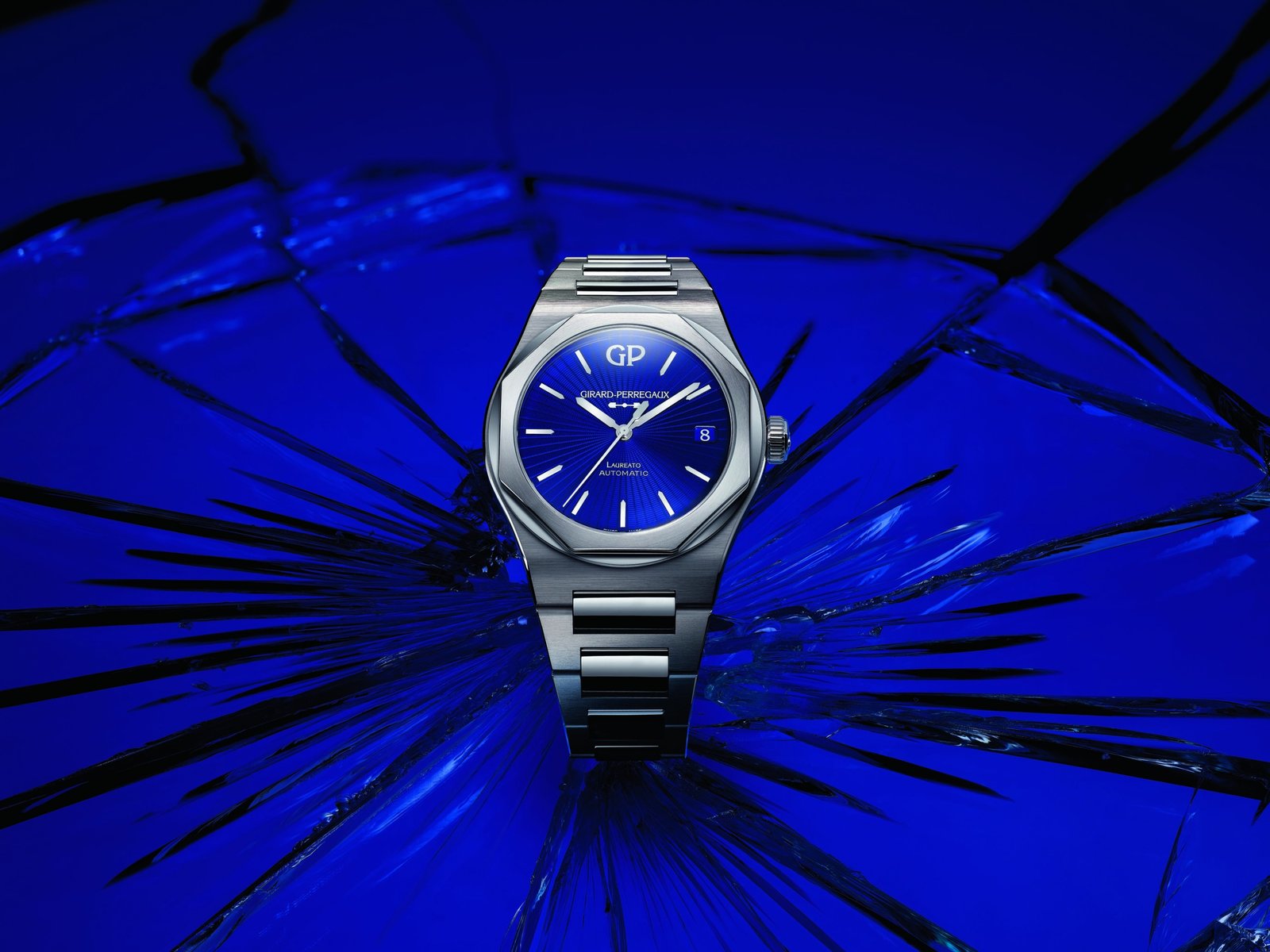 Laureato Eternity Editions
IIntroduced last year, the Girard-Perregaux Laureato Eternity editions represent the epitome of novelty in dial variation.
Novelty is a crucial element in the fashion industry and although Girard-Perregaux is not a fashion brand like many other watch brands, it uses new colors and dial patterns to offer consumers new products. without redesigning the watch at all.
This practice doesn't produce the most interesting headlines or articles, but it does work, especially if the product line is already doing well – it provides more or less some room for success. And once again, all without the R&D to create a new timepiece, which allows the profit margin to be maintained.
The Girard-Perregaux Laureato Eternity Edition comes in the company's popular 42mm x 10.68mm Royal Oak-esque Laureato case – already in the catalog – with the same movement as before. The new features are the complex grand feu guilloché dials, available in a green (Ref. 81010-11-433011A) or blue (Ref. 81010-11-432011A) dial. Each dial is made in the company's factory using a process that uses enamel (silica, red, potassium and soda which are ground into a powder), mixed with metallic oxides to create different colors. The powder is sprinkled on the dial and then baked in an oven at around 800 ° C. The process is repeated 5 to 10 times until the proper color and no defects are obtained. The translucent grand feu enamel, bright green or blue, highlights the magnificent guilloché sunray motif and, above all, offers a dial variation that is not often seen on octagonal watches with an integrated bracelet.
Maybe 2022 will be the year GP updates the Laureato case, and aging caliber GP01800 movement, instead of just adding new dial variations. Especially since AP and Patek are expected to update their best-selling Royal Oak and Nautilus ranges in 2022. Although given market conditions and the strong demand for octagonal stainless steel watches with integrated bracelets, this does not may not be necessary.
Each of the Laureato Eternity editions is limited to 188 pieces and costs around $ 14,750.
Photos of Girard-Perregaux.