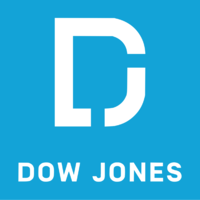 FTSE 100 seen lower despite global gains
FTSE 100 seen falling; Asia, US stocks gain
0726 GMT – The FTSE 100 is set to open 30 points lower at 7160, according to CMC Markets, despite bullish trading in Asia and on Wall Street. Markets in mainland China, Hong Kong and Japan are rising and the Dow Jones closed up 2% on Wednesday. The price of a barrel of Brent is up 3.9% to around $115. "As we look to today's European open, which should be slightly softer after yesterday's rebound, the focus will still be on events in Ukraine, but markets will also be paying attention to the today's European Central Bank rate decision, as well as the U.S. February CPI," says CMC. ([email protected])
 
Companies News: 
DS Smith reported comparable volume growth in the third quarter despite higher costs
DS Smith PLC said on Thursday it continued to benefit from like-for-like volume growth in the third quarter of fiscal 2022 despite rising input costs and its expectations for the fiscal year remained unchanged.
—
Boohoo Group forecasts adjusted Ebitda for FY2022 in line with market views
Boohoo Group PLC said on Thursday it expects adjusted earnings before interest, tax, depreciation and amortization for the financial year 2022 to be in line with market expectations.
—
Capita PLC moved to 2021 pre-tax profit and sees lower profits in 2022
Capita PLC on Thursday reported a return to pre-tax profit in 2021, supported by stable revenues and cost savings that are offsetting contract losses and general cost increases, but said it expects that 2022 profit margins shrink.
—
ITV appoints Kingfisher's Andrew Cosslett as new chairman
ITV PLC announced on Thursday that it has appointed Kingfisher PLC's Andrew Cosslett as its new chairman from September, replacing Peter Bazalgette who is stepping down after six years.
—
Spirax-Sarco Engineering 2021 pre-tax profit, revenue up
Spirax-Sarco Engineering PLC said on Thursday that pre-tax profit rose 31% in 2021 on higher revenues, and it expects further sales growth in 2022.
—
Northbridge Industrial Services to resume dividends
Northbridge Industrial Services PLC said on Thursday it would restore dividends and the positive start to 2022 continued.
—
Savills 2021 pre-tax profit more than doubled during pandemic recovery
Savills PLC said on Thursday that 2021 pre-tax profit had more than doubled, helped by a significant recovery from the coronavirus pandemic.
—
Brooks Macdonald's funds under management increased in 1H
Brooks Macdonald Group PLC on Thursday reported lower pre-tax profit for the first half of fiscal 2022 and an increase in funds under management as it transitioned to positive net flows on the back of better customer retention.
—
Purplebricks CEO resigns; COO named successor
Purplebricks Group PLC said on Thursday that chief executive Vic Darvey will step down at the end of March and chief operating officer Helena Marston will assume the role of CEO effective April 4.
—
Just Group moved to 2021 pre-tax loss on sale of portfolio; Take over the dividend
On Friday, Just Group PLC reported a pre-tax loss in 2021 due to economic losses from the sale of its portfolio, but announced new guidance and resumed paying dividends.
 
Market Talk: 
Crude could hit $240/barrel if more countries join US ban on Russian oil, says Rystad
04:01 GMT – Oil prices could reach $240 a barrel this summer in a worst-case scenario if more Western countries join US sanctions on Russia's oil exports, according to Rystad Energy. "This is the biggest energy crisis in decades and the impact on the world's most important commodity will be unprecedented," the energy consultancy said. It indicates that if the 4.3 million barrels/day that Russia exports to the West is halted by April, and assuming that imports from China and India remain unchanged, Brent should rise to $240 for demand to be reduced enough to clear the market. First-month Brent is up 2.6% at $114.24/bbl; WTI gained 1.6% to $110.53. ([email protected])
Contact: London NewsPlus, Dow Jones Newswires; Dow Jones Newswire; [email protected]
(END) Dow Jones Newswire
March 10, 2022 03:11 ET (08:11 GMT)
Copyright (c) 2022 Dow Jones & Company, Inc.