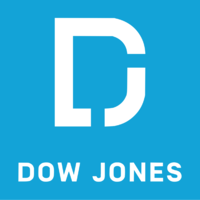 FTSE 100 rises 1.9% as stocks recover from selloff
The FTSE 100 rebounded on Friday, recovering from losses earlier in the week, and closed up 1.9%. "After U.S. stocks snapped a four-day losing streak overnight, the FTSE 100 made modest gains, buoyed by a wide range of companies caught up in the sell-off," said AJ Bell's Russ Mold . Shell and BP were among the best performers as oil rebounded from steep declines on Thursday. BP rose 2.8% and Shell 2.2% despite reports that CEO Ben van Beurden will step down next year. On Friday, investment group abrdn, which is on its way down to the FTSE 250 index, topped the list.
 
Companies News: 
Alliance Pharma CEO targeted by UK regulator in probe into NHS supply deals
Alliance Pharma PLC said on Friday the UK competition regulator intended to seek a competition disqualification order against several businessmen, including its chief executive Peter Butterfield, as part of an investigation.
—
De La Rue appoints new General Manager of Authentication Division
De La Rue PLC announced on Friday that it has appointed David Sharratt as managing director of its authentication division, effective September 12.
—
UK regulator clears acquisition of Avast by NortonLifeLock Inc.
The Competition and Markets Authority said on Friday that it had cleared the acquisition of Avast PLC by US company NortonLifeLock Inc. after conducting a thorough investigation into the merger of cybersecurity software companies.
—
Ted Baker's Q2 revenue increased on higher in-store sales
Ted Baker PLC said on Friday it enjoyed revenue growth in the second quarter of fiscal 2023 compared to the year-ago period, boosted by store sales.
—
Ashmore Group's FY2022 pre-tax profit fell more than expected amid risk aversion
Ashmore Group PLC reported a worse-than-expected decline in pre-tax profits for the 2022 financial year on Friday, due to widespread risk aversion from the war in Ukraine, inflation and rising rates.
—
Allied Minds sees little interest in buyouts ahead of delisting consultations
Allied Minds PLC said on Friday it had received no significant interest from potential bidders ahead of its intention to consult with shareholders on a potential cash-saving delisting, as announced Aug. 24.
—
Capital Ltd. appoints Peter Stokes as CEO
Capital Ltd. announced on Friday that it has appointed Peter Stokes as chief executive with effect from October 3.
—
Shell CEO Ben van Beurden is set to step down next year, Reuters reports
Shell PLC chief executive Ben van Beurden is preparing to step down next year after nearly 10 years in the role, Reuters reports, citing unnamed sources.
—
Corero Network Security appoints interim CFO
Corero Network Security PLC announced on Friday that it has appointed Andrew Miller as interim chief financial officer effective yesterday, replacing Neil Pritchard.
 
Market Talk: 
888 Debt Seems Key to Determining Undervaluation
0927 GMT – 888 Holdings is significantly undervalued, but the problem for investors is what discount should be applied given its high level of leverage, analysts at Peel Hunt say in a research note. The London-listed online betting and gaming company's 3% growth over the quarter in the second three months of the year was far from exciting, but given the disruption of the William Hill deal and a promising sporting schedule in the second half, including the FIFA World Cup, is an encouraging basis for management, analysts say. Peel Hunt has a buy rating on the stock with a target price of 500 pence. ([email protected])
Ashmore's optimism seems backed by long-term reasons
0921 GMT – Ashmore's results for fiscal 2022 were broadly in line with expectations despite challenging market conditions that led to a significant drop in assets and lower pre-tax profits, say Peel Hunt analysts Stuart Duncan and Robert Sage in a research note. The asset management firm, which focuses on emerging markets, stands to benefit in the long term as it remains dependent on broader macro factors and these markets are relatively better positioned compared to many developed markets, they say. "Fixed income and equity valuations remain attractive relative to developed markets and investors generally remain underweight emerging markets," they said. Ashmore shares are up 4.4%. ([email protected])
GlobalData well positioned in a world increasingly driven by data, intelligence
0842 GMT – GlobalData appears well positioned in the growing information services market, Numis analysts Steve Liechti and Gareth Davies say in a research note. The market sector is currently valued at $60 billion and the industry intelligence provider appears to have good defensive growth attributes given the need for data and intelligence in an uncertain world, they say, adding that revenue from Visible subscriptions are also a plus. "We are seeing consistent growth in LFL subscriptions, along with mergers and acquisitions driven by an experienced management team, and good operational gearing given the leverage of One Platform," the analysts said. Numis initiates a hedge on the stock with a buy rating with a target price of 1,600 pence. ([email protected])
Contact: London NewsPlus; [email protected]
(END) Dow Jones Newswire
September 02, 2022 12:12 p.m. ET (4:12 p.m. GMT)
Copyright (c) 2022 Dow Jones & Company, Inc.