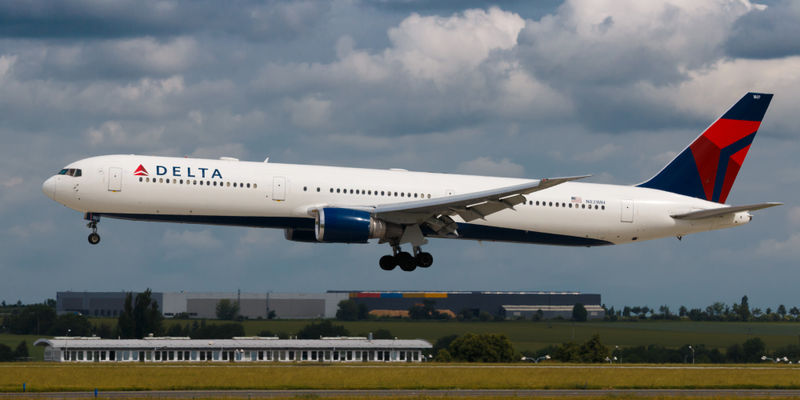 Delta Earns Third Quarter Profit and Has Rather Optimistic Outlook
Delta Air Lines expects capacity for the last three months of the year to be around 80% of 2019 level, a jump from the third quarter, when the carrier flew 71% of capacity from 2019.
However, Delta does not plan to substantially rebuild its European capacity until next spring and summer, when the transatlantic flight season is normally peaking. The Biden administration plans to reopen the United States to foreign tourists next month.
Speaking on the carrier's earnings call on Wednesday, CEO Ed Bastian said Delta expects November and December revenue to reach 75% of 2019 level compared to this month's revenue expectations. – 65% of 2019.
The company's optimism is due to the United States reopening to international travelers in November and an increase in business travel bookings as the number of new cases of the COVID-19 delta variant declines.
Subscribe to our newsletter below
Last week, Bastian said, business travel bookings were around 50% of 2019 levels, the best result since the start of the pandemic, and an increase of 10 percentage points from results in recent months, when business bookings were around 40% of 2019.
"There is a clear underlying dynamic in our business, which gives us optimism for 2022," said the CEO.
Delta's first profit since the start of the pandemic
Delta reported net income of $ 1.2 billion for the third quarter while also reporting its first quarterly profit since the start of the pandemic, even when federal wage subsidies are excluded from the revenue line. Delta's adjusted net income for the third quarter was $ 194 million.
The carrier expects a modest loss in the fourth quarter as fuel costs are expected to increase by more than 40 cents per gallon from the third quarter.
Delta reported operating revenue of $ 9.15 billion for the third quarter, beating analysts' expectations of $ 690 million, according to investment site Seeking Alpha. Revenue rose to 63% of 2019 level thanks to what Bastian called a full recovery in domestic travel, as well as over $ 1 billion in earnings from credit card partner American Express, a figure that surpassed the total for the third quarter of 2019 by 1%.
Weak international and trade incomes, however, hampered further recovery.
With Southwest's weekend operational collapse, in which it canceled roughly 2,500 flights over four days, having dominated airline industry headlines in recent days, Bastian highlighted the strong summer operational performance. from Delta.
In August, Delta and its regional partners marketed by Delta Connection performed 99.7% of scheduled flights. So far this year, the Delta network has recorded 116 days without cancellations.
A 90% vaccination rate for employees
The carrier also reported that 90% of employees are vaccinated against COVID-19. Delta is now the only major US carrier not to have implemented a vaccination mandate, instead relying on testing to comply with the Biden administration's requirements for government contractors while boosting vaccinations in part. thanks to a monthly health insurance surcharge of $ 200 for those who refuse a vaccine.
Bastian said he expects Delta to achieve a 95% vaccination rate by November.
* This article originally appeared on Travel Weekly