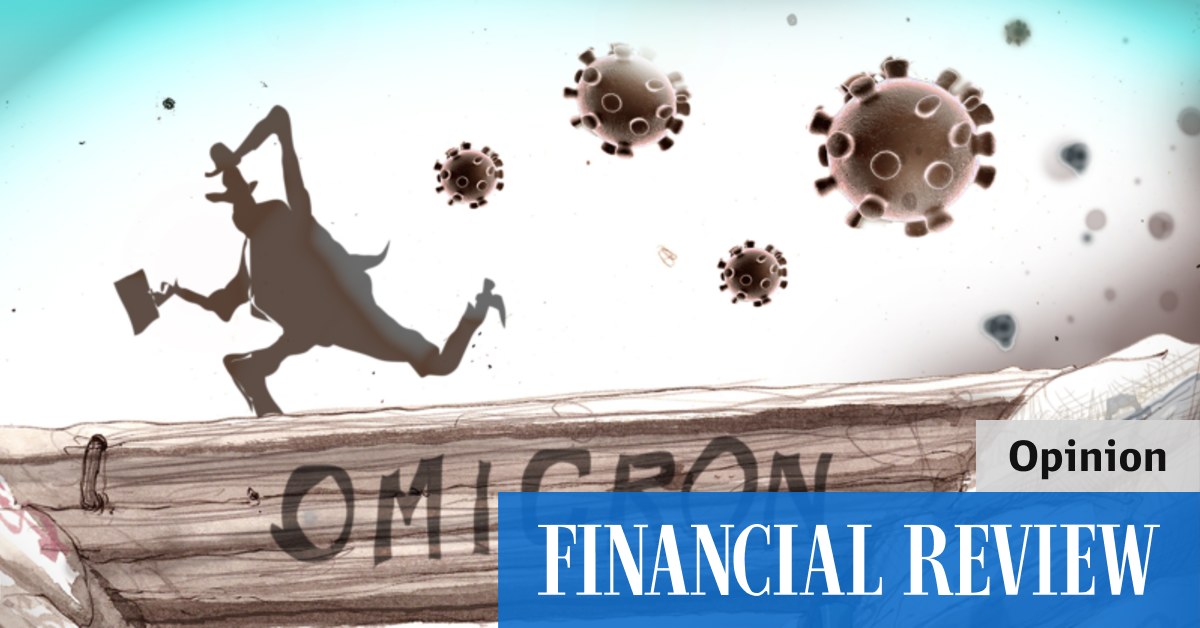 Ansell is a case study in COVID-19 purgatory
COVID-19 continues to hit the business in other ways as well.
Catching up with the manufacturing shutdowns imposed on the company earlier in the year has been made more difficult due to labor shortages (partly due to isolation requirements) and disruptions to shipments. Not only has this affected revenue by leaving customer orders unfulfilled, but rising wages and transportation costs have further squeezed margins.
Upcoming challenges
What is remarkable is that these problems are not behind Salmon and his team, far from it.
On January 27, one of Ansell's manufacturing plants in Malaysia was ordered to completely shut down for a week due to rising cases; retesting of workers will be needed to determine if the shutdown has helped stop local spread.
And Salmon said that while he had hoped shipping channels would have started to clear, freight problems are getting worse.
"If anything we've seen shipping times continue to get longer," he said on a rather gloomy investor call this morning.
Ansell imposed price increases on Jan. 1, but Salmon acknowledged the company was still behind the market and further increases would be needed.
"I think we can offset inflation with prices over time, but currently our price increases are lagging inflation rates."
Ansell has forecast earnings per share to be between US125¢ and US145¢ (179¢ and 2.07¢) for the year ending in June, down 26-28% from its previous forecast of US175¢. and 195¢ US.
Market lessons
All of this clearly comes as a shock to Ansell investors, but it's also an episode that holds broader lessons for the market.
First, the shock waves of COVID-19 continue to ripple through supply chains and the damage to margins is yet to be done. The inflationary pressures the world is experiencing are not going to dissipate all at once as pressures on labor costs and freight costs will remain stubborn.
Will these costs start to come down by the middle of this year? Salmon certainly hopes, but 12 weeks ago he probably expected borders to start opening up and shipping lanes to clear – then omicron struck.
Investors – and central bankers, of course – have no choice but to wait and see what twists the pandemic has in store for us from here. But the inflation genie doesn't seem to be going back into the bottle anytime soon.
The second lesson is that the reopening of economies and sectors will be volatile. The sudden slowdown in demand for single-use gloves is partly due to customers and distributors building up large inventories to get them through the pandemic. This kind of thing will have happened in other sectors and it will take time to fix it.
The icing on the pity cake served today by Ansell is that one of its main suppliers of finished single-use gloves, the Malaysian group YTY, has been banned from selling in the United States due to allegations of forced labor.
YTY said it was surprised by the ban, and Ansell's latest third-party modern slavery audit in April last year found only one issue that has been resolved. But Salmon said YTY was one of its five biggest single-use glove suppliers and that, in looking for alternatives, Ansell assumed it had little ability to cover lost demand.
Salmon, who took over as CEO in September last year, has a baptism of fire.